Job Overview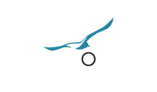 We are pioneers in using artificial intelligence to manage safety at sea. Our award-winning OSCAR system provides intelligent optical recognition of floating objects to avoid collisions on the water. It represents the forefront of a new generation of safety systems – marrying leading edge sensor technology with intelligent analysis for superior situational awareness.
We are a multi-national team based in Austria, France, and Portugal. We offer a fast and agile workplace for experts from a variety of disciplines. We share a common culture shaped by ambition, autonomy, openness, honesty, and respect. A fast-growing team of 30 colleagues, we are large enough to create impact. We are also small enough that each team member has an influence on the way we work.
Supply Chain Manager (m/f/d)
For our location in Linz, we are looking for a Supply Chain Manager.
Your role
Strategic development and operational management of BSB Group's supply chain: managing availability, quality, cost and inventory
Vendor selection, supplier negotiations and supplier management
In-house production management, focused on final assembly and testing
International outbound logistics management
Identifying and implementing cost reduction opportunities by leveraging increasing volumes and by realizing new supply opportunities in a highly dynamic technical environment
Supply chain planning from sales forecast to production planning in a high-growth environment
Planning and coordination of supply chain along the entire life cycle of products: from development process and prototype (design-for manufacturing) to series production and end of production
Managing the Supply Chain side of our ERP system
Establishing KPI's to help monitoring and improving supply chain functions
Your profile 
Bachelor (or HTL) or Master's degree, preferably in engineering or business management. Bonus points for experience in purchasing or producing electronics, sensor technology and injection moulded components.
Preferably prior experience in procurement or production management, ideally in the electronics sector
Highly fluent in contract law from NDAs to Purchasing Agreements
Proficiency in standard ERP systems, bonus points for Microsoft Dynamics
Strong communication skills and the ability to thrive in flexible team structures
Proven track-record of successful negotiations with external partners
An entrepreneurial mindset combined with the ability to take the initiative, work independently and drive implementation
Sound quantitative and analytical skills
Excellent command of the English language is a must. Additional languages (especially German and Portuguese) are a plus
Team player with a positive attitude and a sense of humor
Boating background is a bonus.
What you can expect from us
Attractive compensation
Collaborative results-oriented international culture
Broad area of responsibility for each team member
Exciting work on life-saving technology from day 1 on
Free language classes
Flexible working times
Remote working opportunities
Free boating permits
Are you up for a challenge?
We look forward to your application including your CV and contact details.
We are an equal opportunity employer and welcome diversity. We encourage everyone to apply and will give everyone equal consideration.
Please send your application to: career@bsb-ai.com.
Legal notice: Minimum salary for this position according to the Austrian collective agreement is EUR 46.000 annually.