Job Overview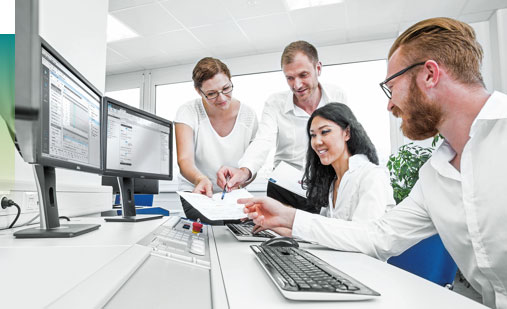 With 11,500 employees worldwide, AVL is the world's largest independent company for the development, simulation and testing of powertrain systems (hybrid, combustion engine, transmission, electric drive, batteries, fuel cell and control technology) for passenger cars, commercial vehicles, construction, large engines and their integration into the vehicle.
In this bachelor thesis it is intended to develop a framework / methodology to increase the "robustness" of safety critical vehicle functions and powertrain component functions. Real world measurements data or simulation data will be used to identify potential driving maneuvers which could lead to an unintended safety reaction. After identifying critical driving maneuvers, it is in the focus of the thesis to apply designof-experiment (DoE) approaches to refine the maneuvers and to identify the root causes for the unintended reaction.
We offer a Bachelor Thesis:
Calibration of safety critical functions by means of design-of-experiment
TASKS
Literature research on DoE approaches for function calibration
Setup of an analysis environment for the identification of critical driving maneuvers
Identification of critical driving maneuvers (measurement data analysis)
Vehicle simulation
Implementation of DoE
Development of strategies for finding the root cause of potential triggers
Documenting results
FIELDS OF STUDY
Telematic, Informatic, Software engineering, Control engineering or comparable
REQUIREMENTS
Team spirit, strong analytical and problem solving skill, flexibility and english
Simulation skills
Knowledge of calibration / DoE is a plus
Remuneration: The successful completion of the thesis is remunerated with a one-time fee of EUR 1,700 before tax.
According to the Austrian Employment of Foreign Nationals Act it is unfortunately not possible to assign graduate work to third-country citizens (Non-EU citizens) who study at a university abroad.